Arthur is the secondary antagonist of the Fat Albert movie. He is Reggie's friend who does not know how to handshake and when Reggie made a run for it he did the same thing.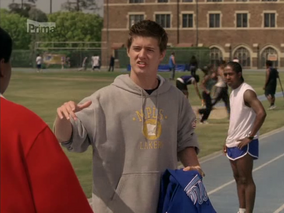 He is the minion of Reggie that does bad things with him.
He and Reggie laugh at Fat Albert.
He then saw that Fat Albert was a good singer and then he was trying with Reggie to tell everyone that Fat Albert's a cartoon and then when he sees that Fat Albert grabs Reggie by the shirt he runs away with him.
This article needs updating.